Featured Restaurant Partners
Million Dollar Breakfast Sandwich
First Watch
Nationwide
Bacon, sausage patty, egg, smoked Gouda, arugula and Mike's Hot Honey drizzled on a griddled English muffin
Mike's Hot Chicken Classic
The Chicken Spot
Miami, FL
Crispy chicken cutlet, Mike's Hot Honey, crispy onions, sweet bread & butter pickles, sriracha mayo, on a fresh toasted potato roll
The Mike's Hot Honey Pepperoni
GoPuff/The Mean Tomato
Nationwide
Cup & char pepperoni drizzled with Mike's Hot Honey
Mike's Hot Honey Apple Frozen Swirl
Sweet Chick
NYC, LA, London
Cognac, apple brandy, pomegranate, ginger, Mike's Hot Honey
Mike's Hot Honey Garlic Wings
Madison Square Garden
NYC
Yuzu, miso, vinegar and garlic drizzled with Mike's Hot Honey
Hot Honey Lobster Roll
Luke's Lobster
Nationwide
Buttery roll with lobster meat, drenched in Mike's Hot Honey and topped with chili flakes
Mike's Hot Honey was born in a restaurant kitchen.
From the first drizzle on the Hellboy pizza at Paulie Gee's in Brooklyn, it was clear Mike was onto something special. The response was instantaneous and Mike's Hot Honey is now available on restaurant menus nationwide. We want you to be successful with Mike's Hot Honey too, so let us know how we can help.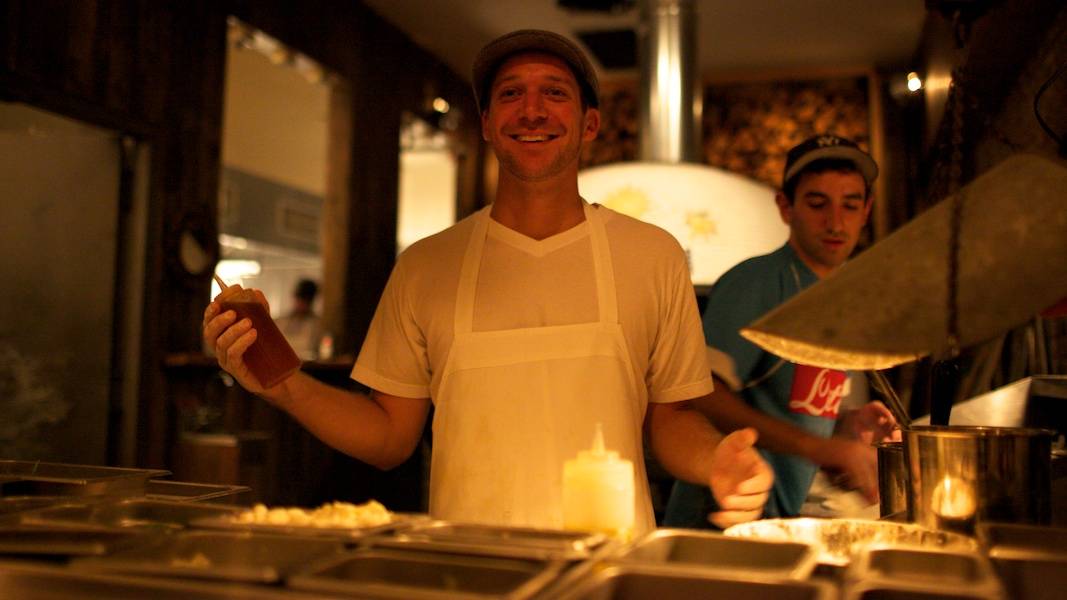 1 oz Dip Cup
Convenient for delivery & take-out
0.5 oz Squeeze Packet
On-the-go, delivery, high velocity

12 oz Bottle
Tabletop and retail

12 oz Extra Hot
Honey with an extra kick

24 oz Chef's Bottle
Designed for busy kitchens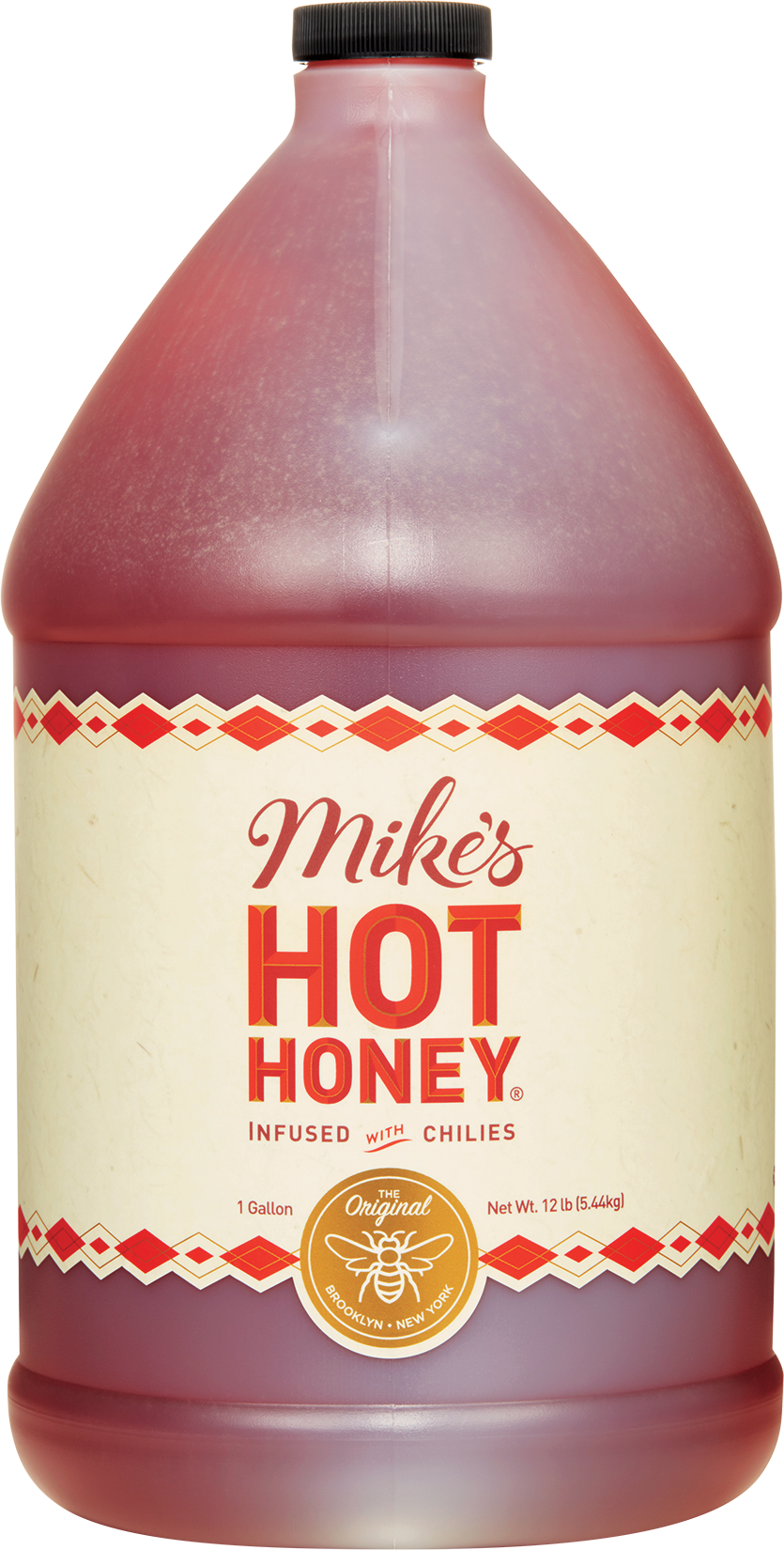 192 oz Jug
Bulk value for
restaurants & bars
Sweet heat is the #1 flavor of the National Restaurant Association's What's Hot 2020 List
There are benefits to including "Mike's Hot Honey" by name on your menu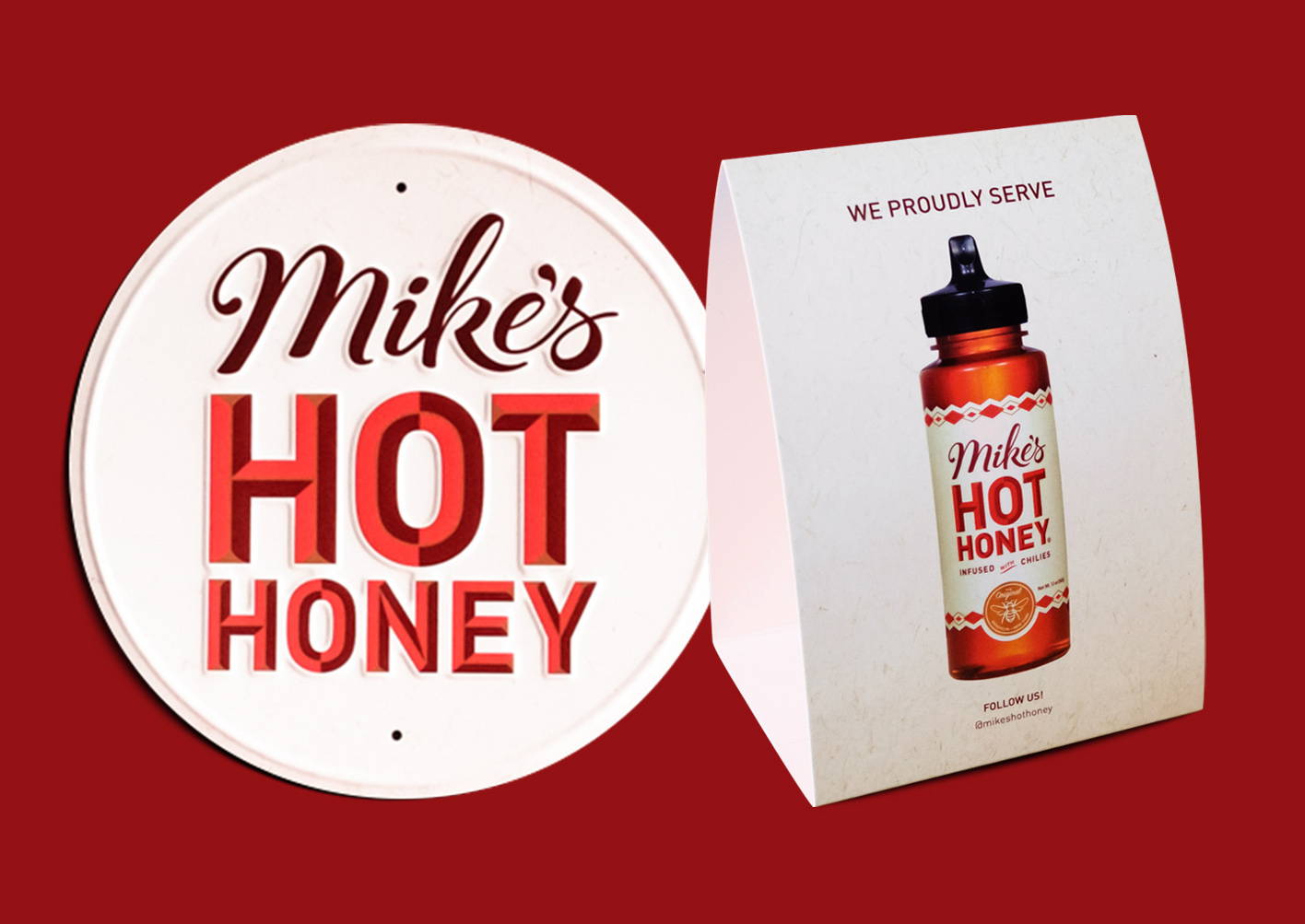 Signage and
Support Materials
Mike's Hot Honey has an array of materials to support restaurants, distributors and chefs. Visit our resources page for downloads and to request materials.

Add Mike's Hot Honey to Your Menu
Let us help you create a successful menu with Mike's Hot Honey.